Three important stories in the China electric vehicle world. The first one is a Local BizGov story...



Shenzhen's new EV subsidies



A little over a month ago, Beijing announced a pilot plan for new energy vehicle subsidies in five Chinese cities, one of which is Shenzhen. In short, the plan calls for subsidies of up to 50,000 yuan for plug-in hybrids and up to 60,000 yuan for pure electric vehicles.

Shenzhen, home of battery and auto manufacturer BYD, has also announced its own subsidies to be

added to

those from Beijing. Shenzhen will provided subsidies of up to 30,000 yuan for plug-in hybrids and up to 60,000 yuan for pure electrics.

With total subsidies of up to 80,000 yuan ($11,800) for a plug-in hybrid or 120,000 yuan ($17,700) for a pure electric vehicle, these still experimental cars are reaching a price point where early adopters in China would be willing to consider them.

And Shenzhen wins brownie points: from Beijing for supporting low- or zero-emission vehicles, and from BYD who will, it is hoped, build more cars, employ more people and pay more taxes.

If there is another city in the world where new energy vehicles are more affordable than they are in Shenzhen, I am not aware of it.



US-China Acquisition



Santa Rosa, California based ZAP Motors (a company you've probably never heard of) has just signed an agreement to acquire 51 percent of Taizhou based Zhejiang Jonway Automobile for about $28 million in cash.

Yes, you read that right. This is not a joint venture; it's an acquisition.

ZAP, which has been in operation since 1994, has, until recently made electric vehicles designed for off-road use in such places as airports, military bases, large factories, etc. It gained some recognition by showing this futuristic electric car, the Alias at Beijing's Auto Show a few months ago.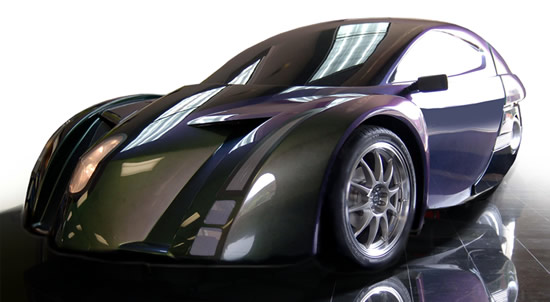 And this is no mere concept car. Apparently ZAP had already (pre-acquisition) contracted with Jonway Auto to build the Alias with current plans to introduce it in the US later in 2010.

Jonway Auto is (or will be until this acquisition takes place) owned by Jonway Group which manufactures cars and motorcycles. I am unable to determine who owns Jonway Group, but due to its location in Taizhou, I think it is a pretty good bet that the company is private. And the fact that a foreign company is about to buy a majority stake in one of its subsidiaries is also a good indication that Jonway is most likely not state-owned. (Then again, the difference between public and private is still quite blurry in China.)

Even more interesting is the fact that Jonway has been quite profitable while ZAP, which reportedly hasn't earned a profit since 2002, has only recently emerged from bankruptcy.

On second thought, I'm quite certain Jonway isn't state-owned.



China's new energy vehicle policy is on the way



And finally, Dong Yang, secretary general of the China Association of Automobile Manufacturers announced that a policy on new energy vehicles is in the works and will probably be released in September or October.

About those subsidies I mentioned above, well, China is apparently just getting started. We can expect to see a more comprehensive plan laid out this fall with details on how China intends to dominate this space -- globally. Among other things we can probably expect to see further incentives for auto companies to conduct R&D in this area and further plans for rollout of charging stations.

The lines are being drawn In the global battle to dominate alternative energy vehicle manufacturing. We could not ask for a better real-life experiment to compare the results of state-led vs market-led capitalism.